Partners in Education presented seven SFPS educators with Teachers Who Inspire Awards between May 3rd-18th. Teachers are nominated for the award by their peers for their outstanding qualities in the classroom, leadership among their co-workers and service to the community.
---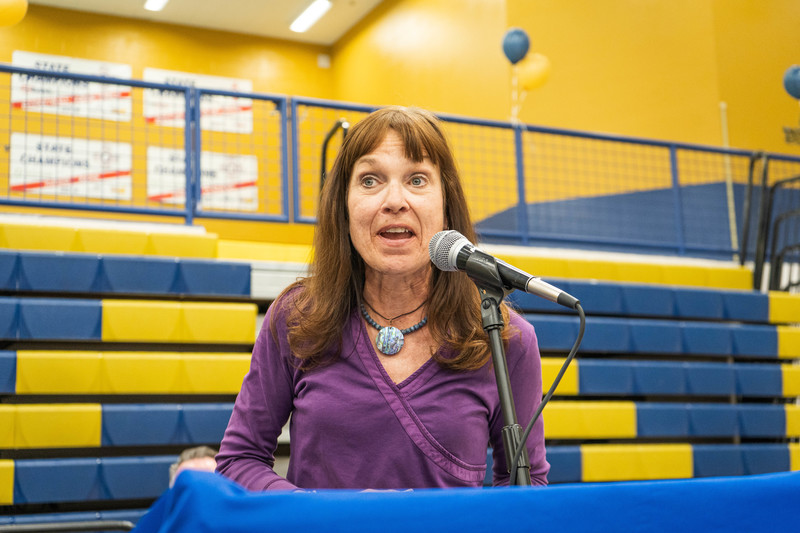 Lori Andrews, a teacher in the Santa Fe High School Visual Arts Department, is "an absolute lynchpin at Santa Fe High School," commanding the respect of the school administration, her peers and the community and being "thought of as one of the kindest, most dependable, and loving instructors this district has to offer," said her nominators.

Tammy Gorman is in her first year as a lead teacher at Nye. She told The New Mexican that her motivation comes from a Spanish-speaking student she met when working as an educational assistant. They learned how to converse after Gorman worked with her over six years. The student will graduate from Capital High School this May. "I feel like everybody has their own story. I have that girl that changed my life, and everybody has a story like that," she said. Her nominators said she "inspires her kiddos to want to come to class by first unconditionally loving them and their families."
Jen Kennedy, a third grade bilingual teacher at Nava for the past 11 years, "greets her students every single morning with a personal message making sure each student knows they are seen, heard, and essential," said her nominators. "She challenges each student to learn and grow each day and at their individual level--whether they are learning English as a 2nd or 3rd language, learning to work with a partner, learning to organize their materials, using their knowledge to apply to new situations, or to further develop their mathematical thinking," making it all appear effortless.
Scott Larson, who teaches 8th grade Integrated Science, 10th grade Chemistry and 11th/12th grade IB Theory of Knowledge at Mandela, "has inspired and instilled a love for the outdoors in his students by offering many extensions to learning outside of the classroom," said his nominators. "With Mr. Larson as a sponsor, Mandela high school students competed in the New Mexico Governor's STEM Challenge as 'four year in a row' finalists, winning science lab and company sponsorships each year.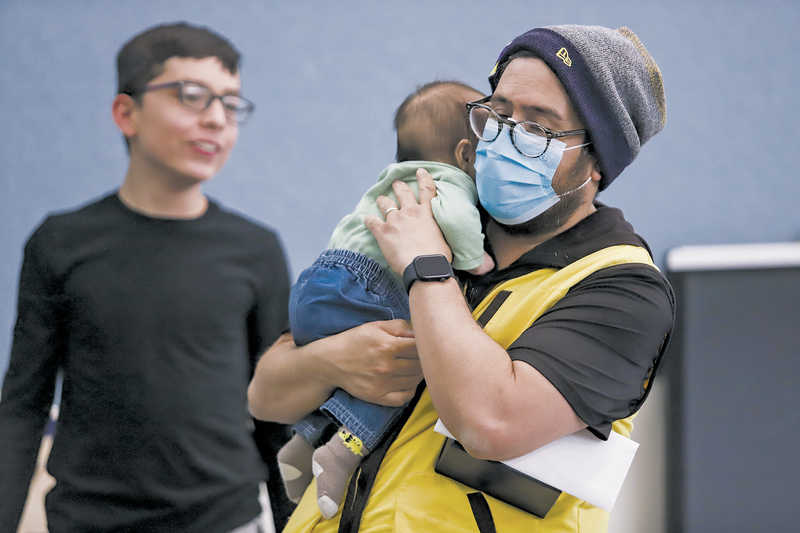 Steven Ortiz, who teaches a medically fragile program in Nye's highly-structured special education preschool program, "has a gentleness that children respond to. Even if they cannot see, hear or understand his words, they know he is a safe haven," said his nominator. "Mr. Ortiz helps his students make academic progress by first ensuring that EVERY student is accepted and can fully participate in his classroom. Wheelchairs, g-tubes, trachs, etc. are not a reason for a student to not fully participate."
A teacher for 25 years, Darren Smith is a fourth grade teacher at Wood Gormley Elementary School. As noted by his nominator, he makes learning fun through engaging lessons, like bringing in various animal skulls to compare, contrast and explore. He ends the school year with students teaching their peers about a country they've studied, including cooking food from that country and presenting on what they've learned. He is a staunch advocate for teachers, serves as NEA's Wood Gormley representative and inspires others to actively advocate for students.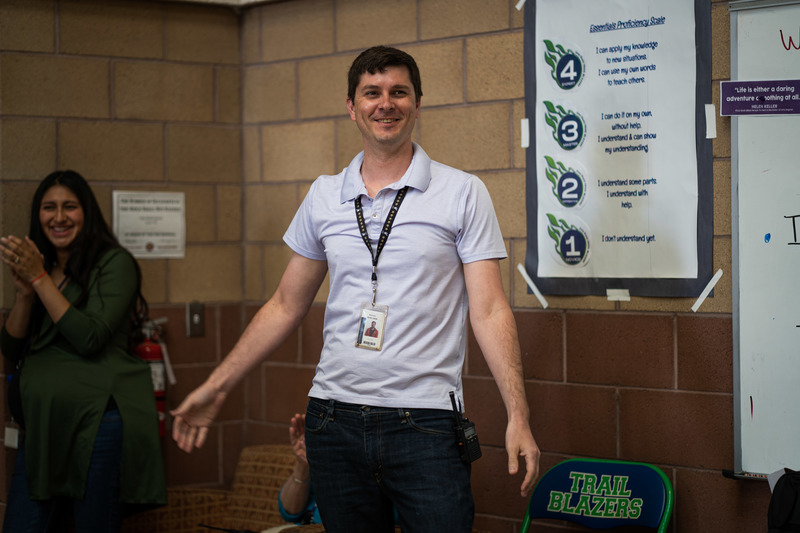 An enrichment teacher serving all grades, Smith-Carlile spends Monday through Thursday at Amy Biehl and Friday at Santa Fe High School. With "an absolutely top-notch personality," he treats all students with respect, speaks respectfully and calmly and honors their thinking, said his nominator. One student said, "In 2020, when we were doing online school, he helped me and many others by sending things to our doors at home for projects... He stands up for me if I ever need it and does the cool projects and got us a class pet, an aquatic turtle."