Santa Fe Public Schools has begun the process of adopting instructional materials in the content area of social studies for the 2023-2024 school year. Committees are being formed with representatives from stakeholders throughout the City of Santa Fe. SFPS teachers, administrators, parents and community members will meet regularly to review social studies materials and make recommendations for adoption. The materials will be purchased as part of the State's six-year adoption cycle established by the New Mexico Public Education Department (NMPED). Of paramount interest to SFPS is the well-being of our students. We are excited to have the opportunity to provide our students and teachers with materials that align with the New Mexico Social Studies Standards. Should you have questions regarding instructional materials, please contact the District Instructional Materials Coordinator, Ms. Erica Wheeler, at
ewheeler@sfps.k12.nm.us
.

Santa Fe, NM - Superintendent Hilario "Larry" Chavez announced today, December 2nd, the appointment of David Vincent as principal of Santa Fe High Santa Fe, NM - Superintendent Hilario "Larry" Chavez announced today, December 2nd, the appointment of David Vincent as principal of Santa Fe High School (SFHS).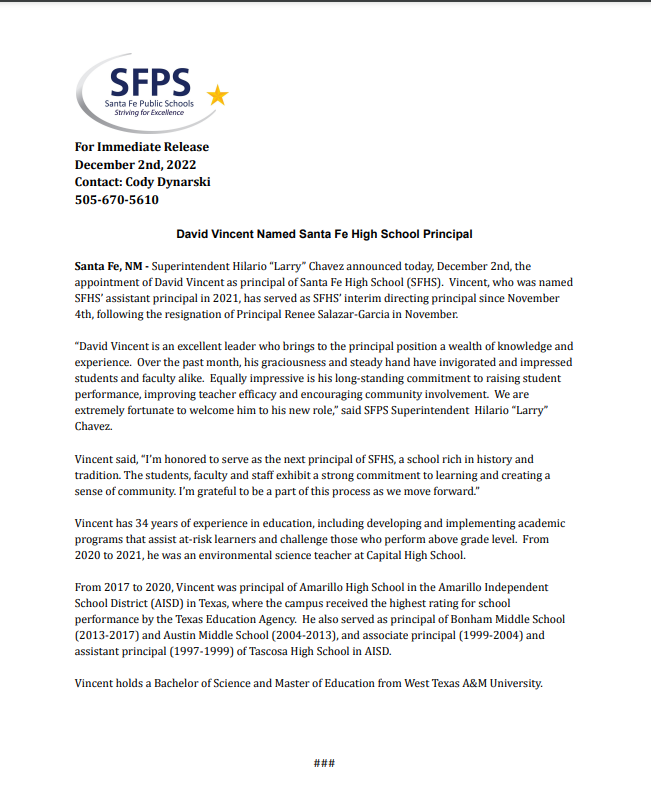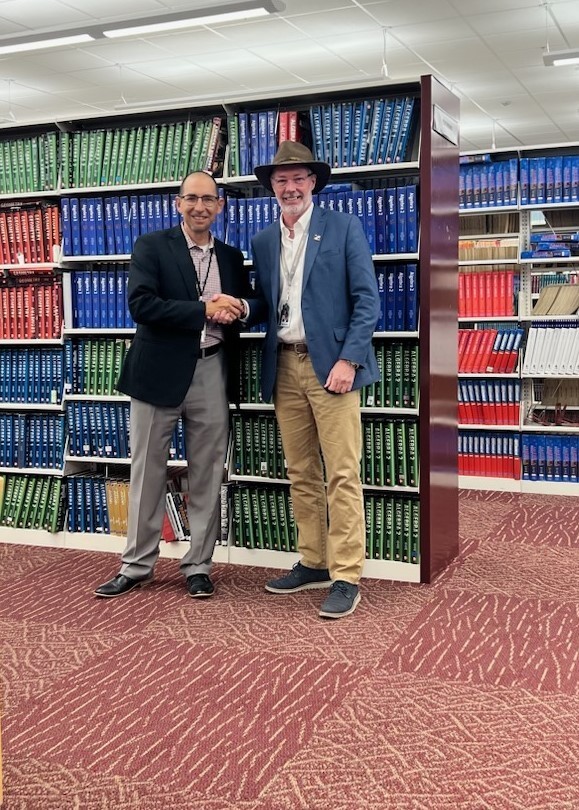 All Incoming Freshmen Wednesday December 7th, 2022 4:30pm - 5:30pm Location: Santa Fe High Library Course Selection Don't forget to spread the word.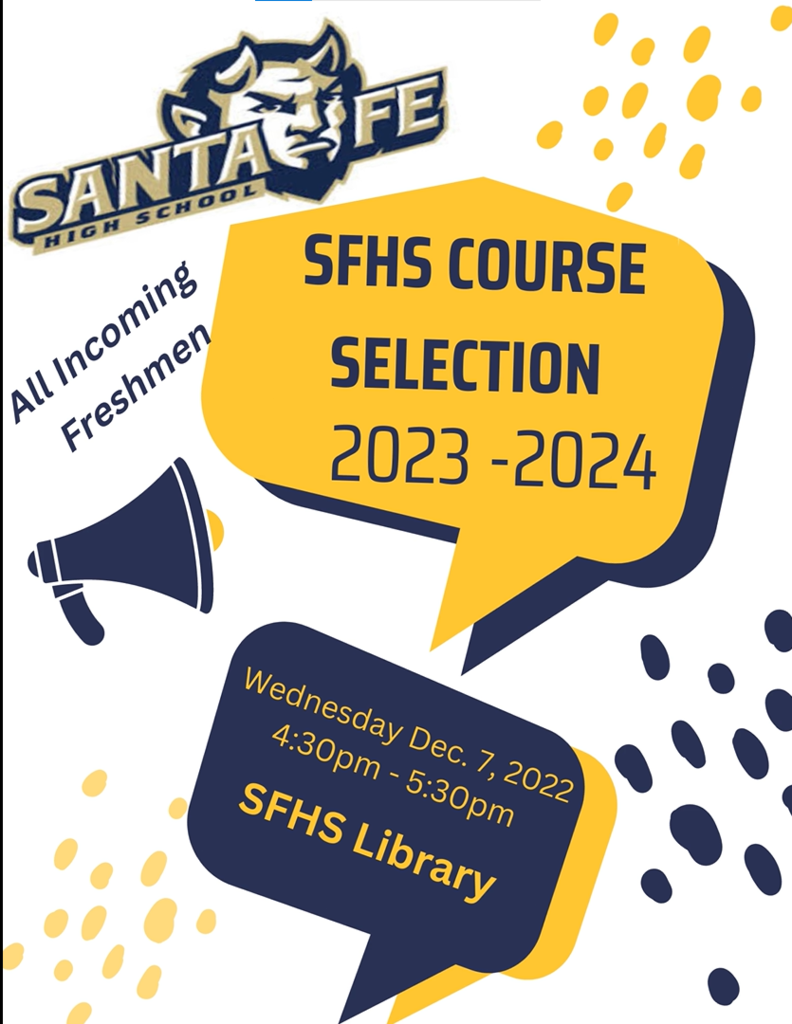 The SFHS Marching Band performed at the Bands of America Regional Championships on 11/5/22! As a AA band, they excelled against programs from larger cities with more students! Their Winter Concert will be on 12/14/22 at 6:30 PM featuring all of the SFHS Bands! Don't miss it!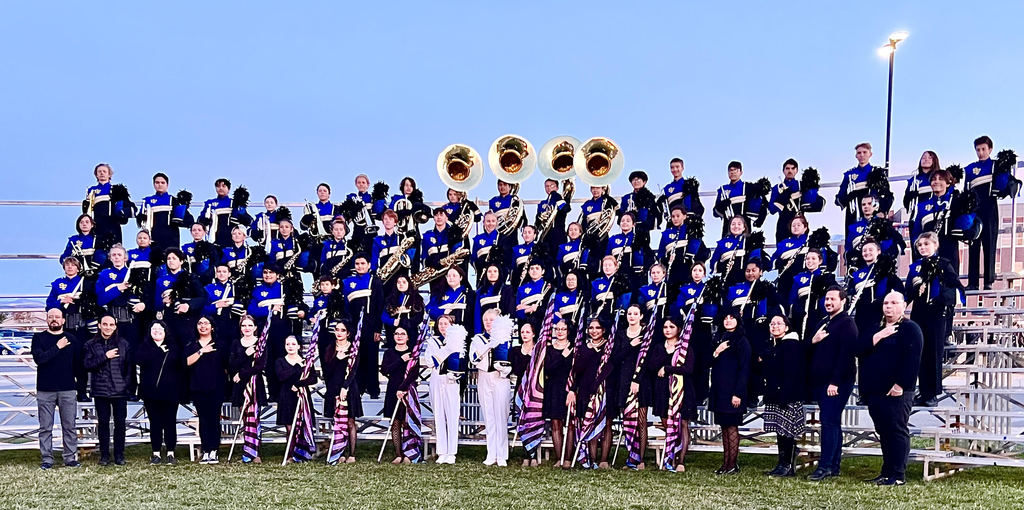 This afternoon, students from the Senior Mentors, Student Government and WAVE program handed out over 40 turkeys and many more Thanksgiving meals to families!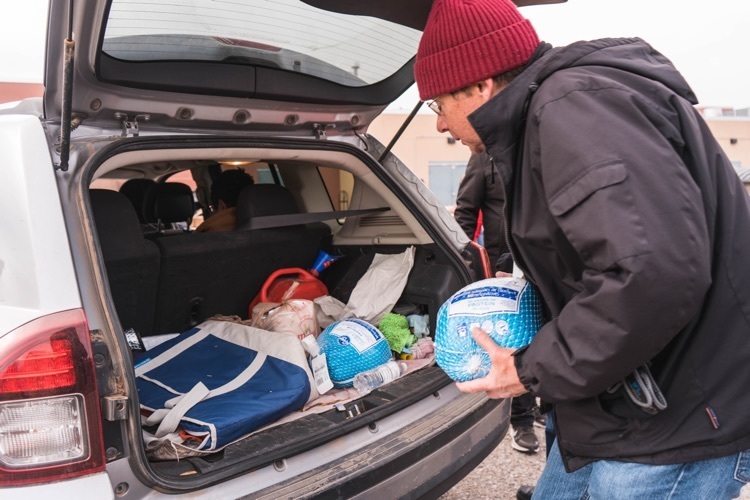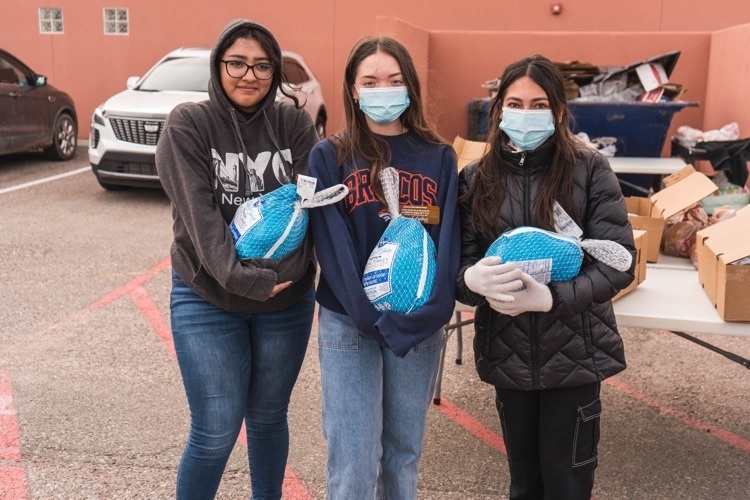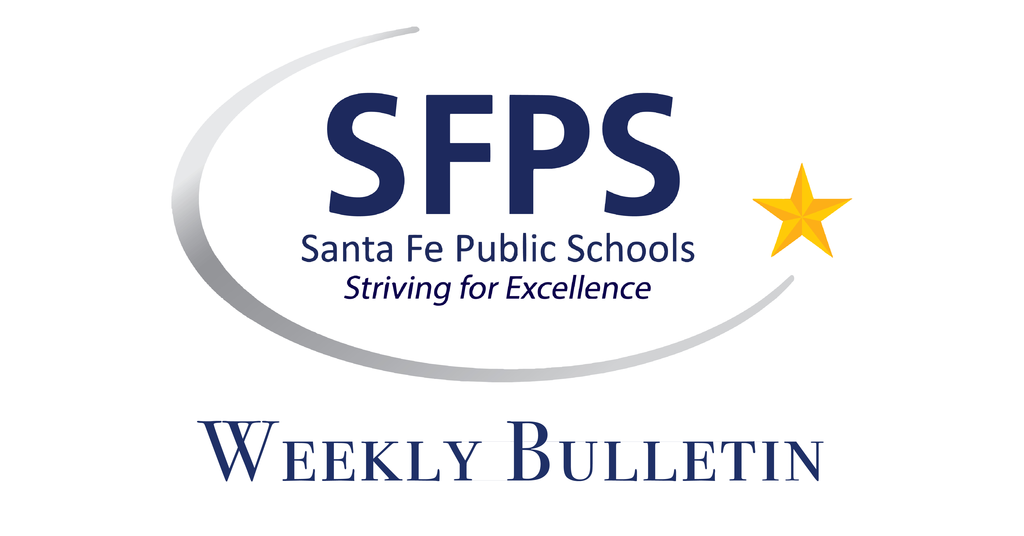 The new bulletin has arrived - and we are proud to be celebrating Native American Heritage Month. Please follow the link for more information:
http://bit.ly/3Tpl2Hb


The award winning Santa Fe High School Band is having its' final performance of the season tonight featuring their show "Door Thirteen" this evening at 7:15 PM at Ivan Head Stadium. Come show your support and enjoy a great show before they head off tomorrow to the Bands of America Western Regional Championships in Utah.


Friday, November 11, 2022 7:00 am - 8:30 am (program starts at 7:45) Continental Breakfast will be served Activities Center (NJROTC Bldg) at Santa Fe HS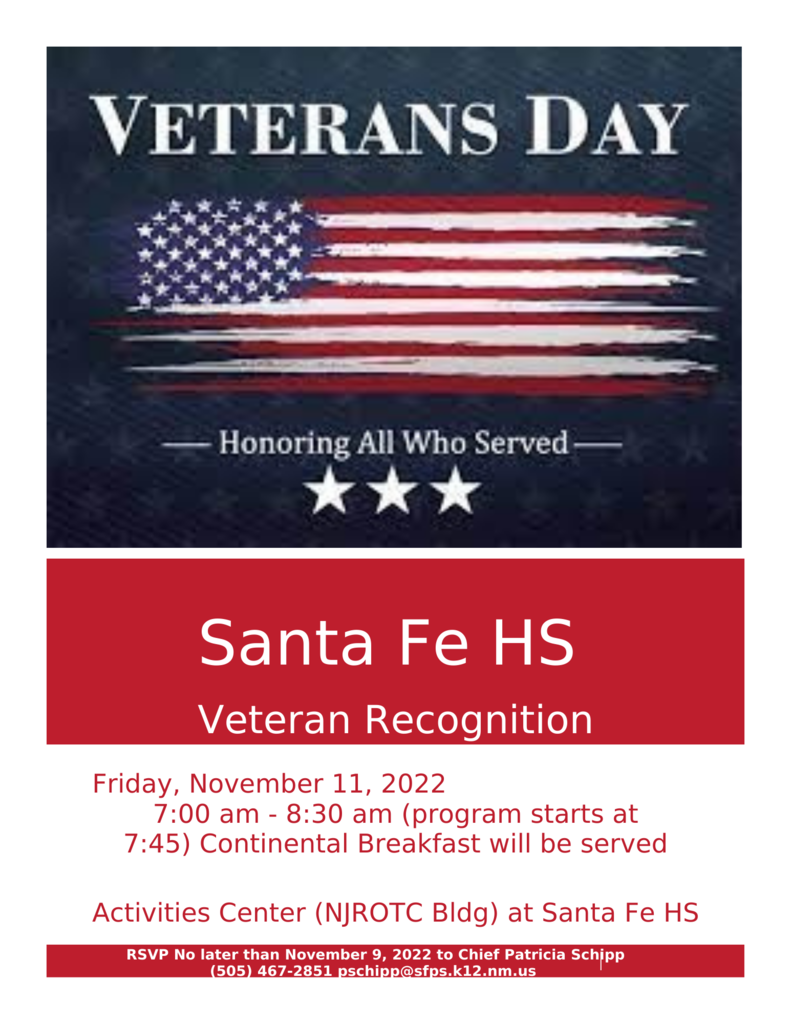 Santa Fe High School's Marching Band competed against other bands from across the state at the New Mexico Pageant of Bands and placed 2nd overall! SFHS placed 1st in Musicianship and 1st in General Effect with a additional win for Best Soloist (Maya Harris)! They will perform at the home football game this Friday 10/28, and a final home performance the following Thursday, 11/3 at Ivan Head Stadium at 8 PM! Congratulations to our incredible SFHS Marching Band!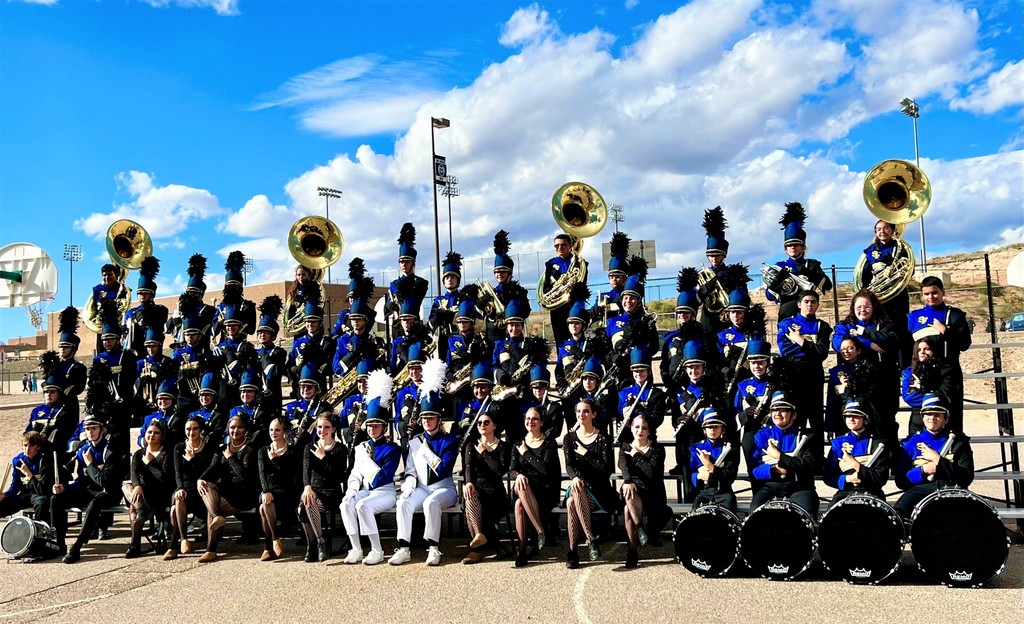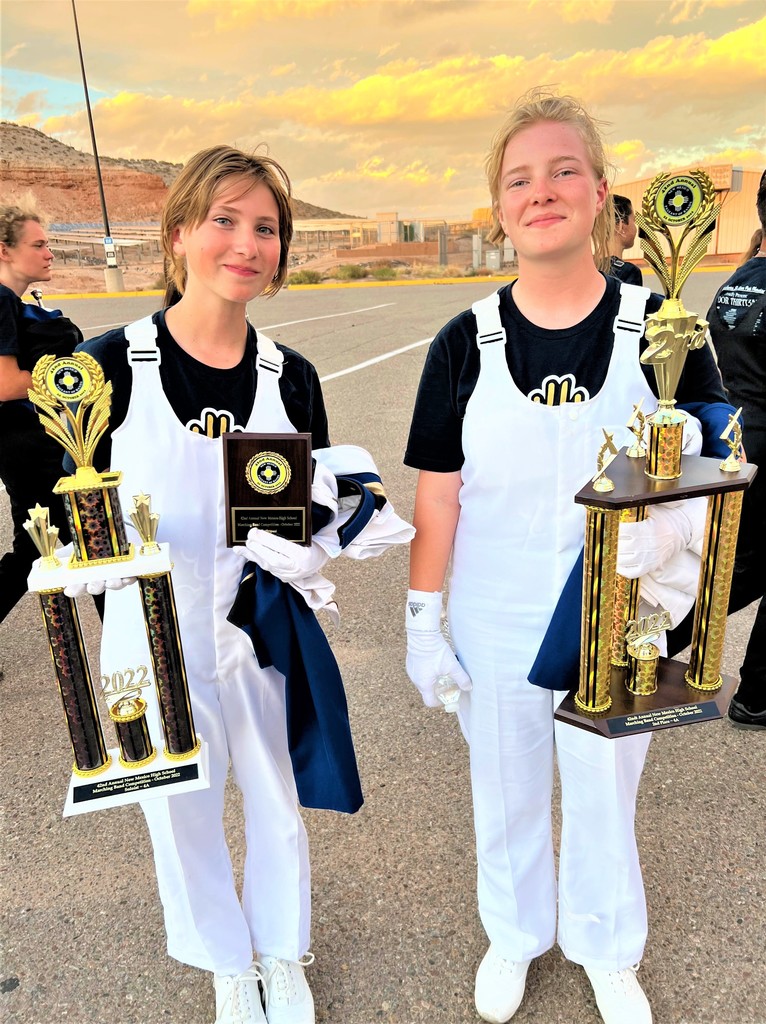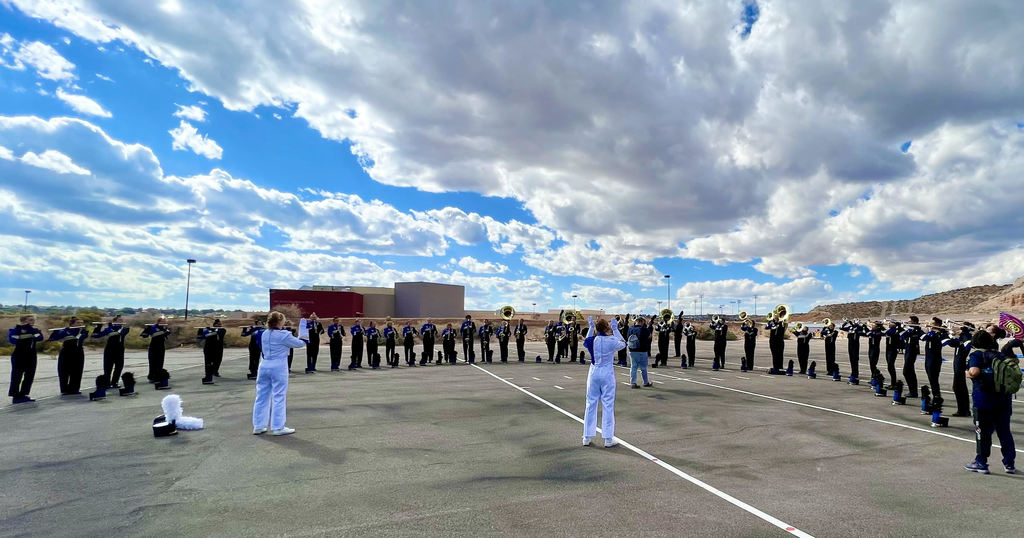 SFPS Bands had a massive amount of students chosen for the NMMEA Regional Honor Band! Students from all over Northern New Mexico submit auditions and the judges select the top musicians to rehearse and give a concert! Santa Fe High had 25 students selected (substantially more than any other High School,) and Music Powerhouse Eldorado Community School had 27 students chosen (exceeding all Middle and High Schools in the region as well as the most 1st Chair/Place positions for the 2nd year in a row!) Students from Mandela, Capital High, and Ortiz MS were also honored. Please follow this link for the students selected this year:
https://5il.co/1jpsi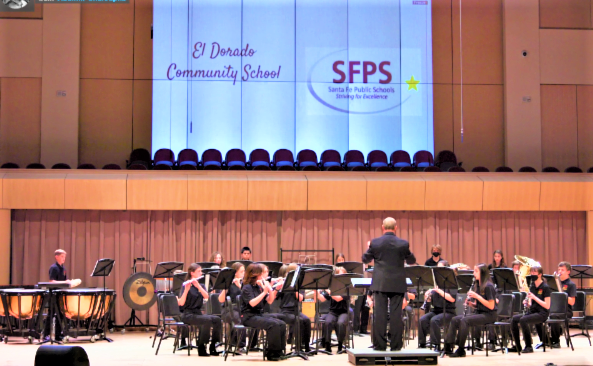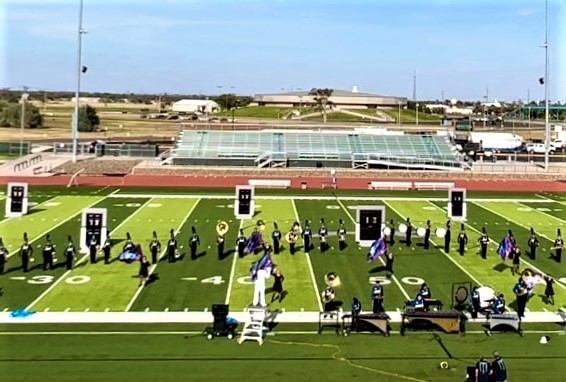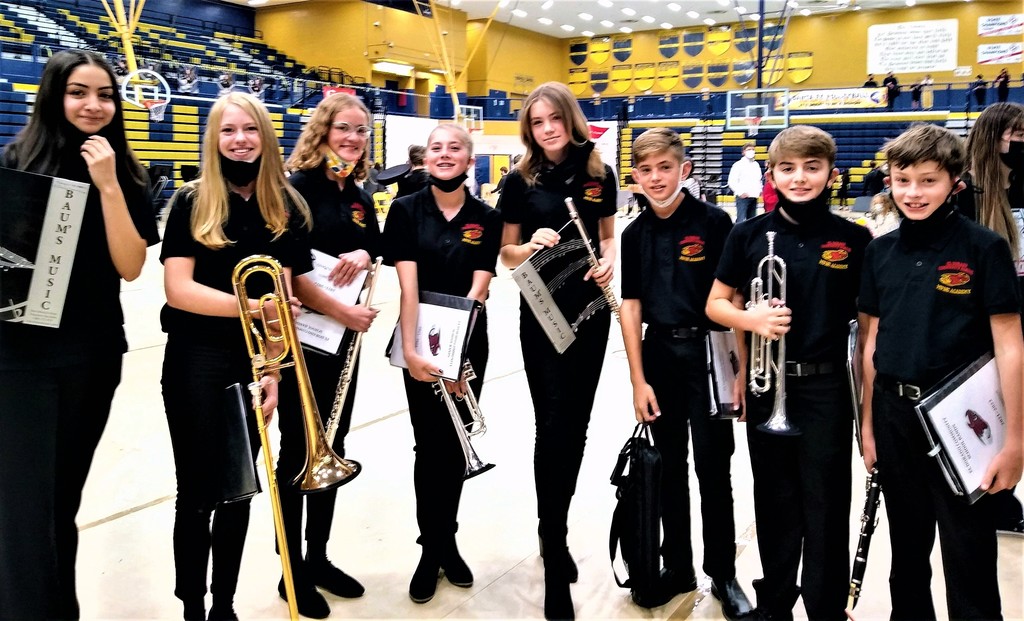 Santa Fe High School's NJROTC competed and took 2nd Place Overall in the Four Corners Drill, Marksmanship, and Physical Fitness Competition this past weekend! Please follow the link below to see the detailed list of our placement in the events! Congratulations to our future Servicemen and women!
https://5il.co/1jpsh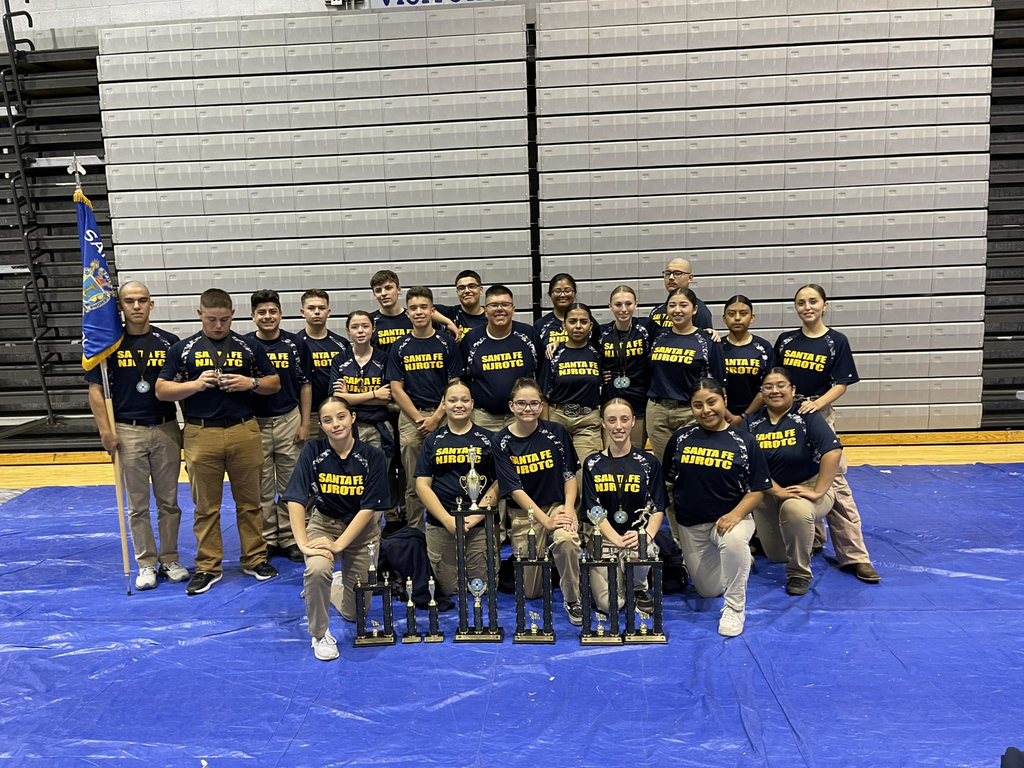 Santa Fe High School killed it at the Top of the World Speech and Debate competition in Sandia Park! Special shoutout to Josh Almeida who won First Place Gold with his Humorous Interpretation bringing the total to FOUR First Place Medals for this incredible team this year! Congratulations to these remarkably talented students.

Dear Senior and Parents, It's such an exciting time in your child's life! There is a lot going on, so we wanted to share some important dates and events. Here are some important upcoming dates to remember: October 19th, 2022 Campus specialties/ Herff Jones will be in the library from 11:00 am to 2:30 pm. Collecting and handing out order forms for announcements, cap and gown. Additionally, your senior can drop off order forms and or pick one up if needed. They will have Rings on hand for sizing if you wish to purchase a class ring, also available will be senior apparel. Parents, if you would like more information regarding campus specialties and what they have to offer they will be available at our next parent night on November 9th at 6:00 pm. Senior Picture Retake day is scheduled for November 11th, 2022 in the library and will be onsite until 3:00pm. Students/parents must go online to prestigeportraits.com or call 1-800-450-3866 to schedule an appointment. This is your last chance to schedule an appointment for senior pictures. Lifetouch will have Cap and Gown available for pictures. Students will need to bring three outfit changes for the scheduled appointment. November 17th will be our 2023 Senior Class Panoramic Photo. Location: Football Stadium (weather permitting) alternet location will be our Toby Roybal Gym. Time: TBA Order forms for panoramic pictures orders will be distributed to seniors once the school has received them. Senior yearbook pictures will be on December 7th from 7:00 am - 3:00 pm. We do not have a specific dress attire for this photo. So, please make sure your child looks nice or has clothing you approve of. Remember if your child shows up for pictures in attire you do not approve of, they are responsible for the outcome. Absolute last day Lifetouch is scheduled for senior yearbook pictures is (yearbook only) December 7th, 2022. Please don't hesitate to reach out with any questions! We will reach out next semester with more important dates and events!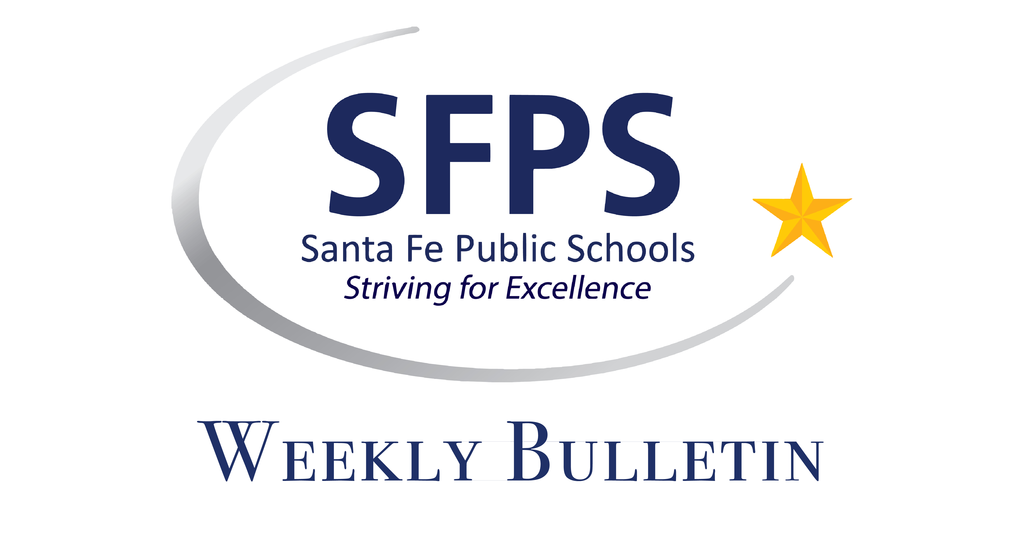 This week, NFHS CEO Karissa Niehoff unveils the nationwide campaign entitled Bench Bad Behavior which is designed to end the out-of-control behavior by parents and other fans at high school sporting events. This unacceptable behavior is driving away men and women from serving as officials and threatening the future of high school sports in our country. Very simply, this unsportsmanlike behavior must stop — Enough is Enough.
https://www.youtube.com/watch?v=mLZCfuNlmOA